Shows
Contact Us
P.O. Box 300545
Arlington,Tx 76007
(713)724-8881
Sign Up and Save!
Sign Up for VIP Text Messaging and Get $1 off your ticket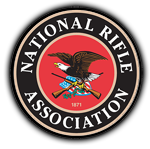 WHERE PEOPLE STILL HAVE A CHOICE TO LEGALLY BUY, SELL & TRADE FIREARMS
Welcome to the Real Texas Gun Show
Our Vendors are very important to us and we want to make sure we have the most updated information available to you.
Please see our links below for vendor information. Have a question? Please feel fre to contact us at: realtxgunshow@gmail.com
NEW Vendor Rule Addendum, PLEASE READ!!!
---

SHOW HOURS

SATURDAY 9AM-5PM

SUNDAY 10AM-4PM
(Vendors may enter on Sunday after 9AM)



---



Our 2017-2018 Dates and Venues:
Orange, TX



2018: April 28-29, Sept. 15-16, Dec. 8-9,
Belton, TX
2018: April 21-22, June 30-July 1, Nov. 17-18, Dec. 15-16
Brenham, TX
2018: Aug. 18-19, Oct. 27-28
Port Arthur, TX
2018: June 9-10, Sept. 29-30
Tomball, TX
2018: April 14-15, Sept. 22-23, Dec. 1-2,
Crosby, TX
2018: May 12-13, Nov. 24-25
Taylor, TX
***NEW SHOW***
2018: June 2-3, Aug. 11-12, Oct. 13-14



---


REGULAR ADMISSION $8.00

4 OR MORE ADULTS EACH GET $2 OFF ADMISSION!!!
($2 off coupon, not good with any other offer)
$1 OFF FOR NRA MEMBERSHIPS & WITH MILITARY ID
---

Please provide a copy of Sales and Use Tax or ID Form for a table assignment. Thank you.
---
Sign Up for VIP Text Messaging and Get $1 off your ticket