Shows
Contact Us
P.O. Box 300545
Arlington,Tx 76007
(713)724-8881
Sign Up and Save!
Sign Up for VIP Text Messaging and Get $1 off your ticket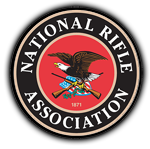 WHERE PEOPLE STILL HAVE A CHOICE TO LEGALLY BUY, SELL & TRADE FIREARMS

SHOW HOURS

SATURDAY 9AM-5PM

SUNDAY 10AM-4PM
(Vendors may enter on Sunday after 9AM)



---



Our 2017 Dates and Venues:
Orange, TX



2017: Sept. 16-17, Dec. 9-10
Belton, TX
2017: July 1-2, Nov. 18-19, Dec. 16-17
Brenham, TX
2017: September 23-24, November 11-12
Port Arthur, TX
2017: Oct. 14-15
Tomball, TX
***NEW SHOW***
2017: Dec. 2-3
Crosby, TX
2017: Aug.19-20
Angleton, TX
***NEW SHOW***
2017: Nov. 4-5
Taylor, TX
***NEW SHOW***
2017: July 29-30, Sept 1-2



---


REGULAR ADMISSION $8.00

4 OR MORE ADULTS EACH GET $2 OFF ADMISSION!!!
($2 off coupon, not good with any other offer)
$1 OFF FOR NRA MEMBERSHIPS & WITH MILITARY ID
The Real Texas Gun Show is proud to be a place where small mom and pop vendors share the floor with large dealers that buy, sell, and trade firearms at our shows.
Our Vendors are some of the MOST REPUTABLE in the state Of Texas! The variety at our shows is extensive and often times, if we don't have it, they don't make it.
However, we don't just sell guns, we provide several items such as:
Prepper / Survivalist supplies and equipment

hunting gear

fishing gear

camping supplies

even ATV's from time to time

...and much, much more! 

 

We take great pride is providing a clean, SAFE, atmosphere to our public at a reasonable ticket price. Bring the children and the wife, even your mother will enjoy our events. 

 

For more information, click our links on the left for each city to see when our next show might be in your area! Thanks for visiting and we look forward to seeing you at our next show!!
---

Please provide a copy of Sales and Use Tax or ID Form for a table assignment. Thank you.