Shows

City Locations
ALL 2020 SHOWS CANCELLED UNTIL FURTHER NOTICE DUE TO CORONAVIRUS RESTRICTIONS!!!
Useful Info
Contact Us
P.O. Box 300545
Arlington,Tx 76007
(713)724-8881
Sign Up and Save!
Sign Up for VIP Text Messaging and Get $1 off your ticket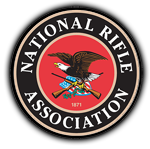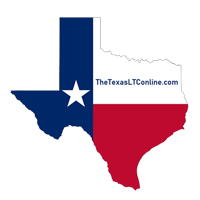 At the show we will give a special code good for 10% off online license to carry classroom classes required by the state of Texas.

This code will be stamped on the back of our business cards and you must have this code to qualify for the 10% discount. This doesn't apply to the qualifying with firearms as required.
ALL SHOWS CANCELLED UNTIL FURTHER NOTICE DUE TO CORONAVIRUS RESTRICTIONS!!!-->
WHERE PEOPLE STILL HAVE A CHOICE TO LEGALLY BUY, SELL & TRADE FIREARMS
Welcome to the Real Texas Gun Show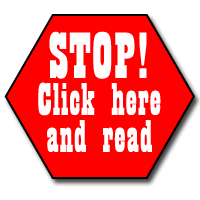 ATTENTION:
Special note:

All Belton Ammo & Gun dealers!!!
RULE CHANGE as of January 1, 2015
There will NO LONGER be both ammo and gun split sales at the sectioned off ammo area. Ammo area will be AMMO SALES ONLY and guns sales MUST BE OUTSIDE ammo area. If you sell both items, the items will have to be in separate locations. NO AMMO ALLOWED ON GUN SALES FLOOR AREA. PATRONS BUYING AMMO WILL HAVE TO EXIT BUILDING AT AMMO ENCLOSURE EXIT DOOR AND TAKE PURCHASE TO VEHICLE AND RE_ENTER GUN SHOW AT FRONT DOOR. This has ALWAYS been the procedure. These are the rules for the Bell County Expo Center.
BELTON,TX

-Located at the Bell County Expo Center, 301 W Loop 121 - Belton, TX 76513
Exit 292 on Interstate 35 (west side), just south of Belton. Belton is 5 miles south of Temple and lies 60 miles north of Austin and 45 miles south of Waco. Look for a big, domed building on a hill on the west side of the highway with a large lighted marquee.
-If you are coming from Houston, take US 290 west out of Houston, pick up state highway 36 in Brenham, follow 36 all the way to IH 35. You notice that the road also becomes US 190 at Rogers. Turn left (south) when you reach IH 35 and proceed to exit 292.
-Ample free parking available in front of and on the right side of the building.
-Ammunition sales inside the building in a seperately controled area.
-Loading for dealers only on Friday set up day (12 noon till 8 PM): Drive to your tables! Check in first and then drive in slowly through the large overhead doors.
-Assembly Hall has three loading areas please check in, then you can set up.
-Hotel

Super 8 Motel - Temple
I-35 S Exit 297 to Midway Rd
5505 S General Bruce Dr
Temple , TX 76502 US
Phone: 254-778-0962

Show special $49 Single $53 Double
-Dealer Tables: $45
combined Sales Tax Rate: 8.25%
---
Vendors: Each show you request table reservations for in 2020 will require a deposit of 50% or more payable at time of reservation request. Reservations made 4 weeks in advance or longer of the show requested will get DISCOUNTED $5.00 per table . Reservations closer to venue date tables will be full price. The required deposit will allow for more advertising for each show.

SHOW HOURS

SATURDAY 9AM-5PM

SUNDAY 10AM-4PM
(Vendors may enter on Sunday after 9AM)



---



ALL 2020 SHOWS CANCELLED UNTIL FURTHER NOTICE DUE TO CORONAVIRUS RESTRICTIONS!!!



---


REGULAR ADMISSION $8.00

4 OR MORE ADULTS EACH GET $2 OFF ADMISSION!!!
($2 off coupon, not good with any other offer)
$1 OFF FOR NRA MEMBERSHIPS & WITH MILITARY ID
---

Please provide a copy of Sales and Use Tax or ID Form for a table assignment. Thank you.
---
Sign Up for VIP Text Messaging and Get $1 off your ticket