Shows
Contact Us
P.O. Box 300545
Arlington,Tx 76007
(713)724-8881
Sign Up and Save!
Sign Up for VIP Text Messaging and Get $1 off your ticket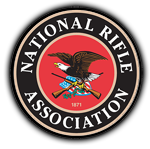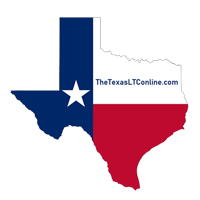 At the show we will give a special code good for 10% off online license to carry classroom classes required by the state of Texas.

This code will be stamped on the back of our business cards and you must have this code to qualify for the 10% discount. This doesn't apply to the qualifying with firearms as required.
WHERE PEOPLE STILL HAVE A CHOICE TO LEGALLY BUY, SELL & TRADE FIREARMS
Welcome to the Real Texas Gun Show
The Gonzalez County "Come and Take It" and Real Texas Gun Show have combined resources to bring to the Gonzalez County "J.B. Wells Expo Center" the inaugural Bi-Annual Pro 2nd Amendment Rally and Gun Show event October 13-14 2018.This is the first time a pro gun rally AND a gun show have been combined into one event.
There will be 160 tables for the gun show on a first come, first placed table assignment. The "Come and Take It" Gun Rally will have keynote speakers and special guests along with other activities. The gun show will be hosted inside the J.B. Wells Expo building.
For More Information, Click Here: https://gunshowtrader.com/gun-shows/gonzales-county-gun-rally/
Tables are $85 with an 8 table limit and tables much be paid in advance.
Gonzales, TX
2019: Mar. 16-17, July 20-21

-Located at the J.B. Wells Expo Center, 2301 CR 197, Gonzales, TX 78629
The following Hotels have given discounts for vendors:
The Alcalde Hotel: 10%
The Dilworth Hotel: 10%
Executive Inn & Suites : $45
Phone: (830) 672-9611
Days Inn: $60
The RV hook ups at JB Wells is $30 a day.
Contact info & number is:
The Rally will be hosted Saturday, October 13 11AM-3PM and the Gun show will run Saturday, October 13, 9AM-5PM and Sunday, October 14, 10AM-4PM.
-Dealer Tables: $85
combined Sales Tax Rate: 8.25%
---

SHOW HOURS

SATURDAY 9AM-5PM

SUNDAY 10AM-4PM
(Vendors may enter on Sunday after 9AM)



---



Our 2019 Dates and Venues:
January
February



---


REGULAR ADMISSION $8.00

4 OR MORE ADULTS EACH GET $2 OFF ADMISSION!!!
($2 off coupon, not good with any other offer)
$1 OFF FOR NRA MEMBERSHIPS & WITH MILITARY ID
---

Please provide a copy of Sales and Use Tax or ID Form for a table assignment. Thank you.
---
Sign Up for VIP Text Messaging and Get $1 off your ticket