Shows

City Locations
Useful Info
Contact Us
P.O. Box 300545
Arlington,Tx 76007
(713)724-8881
Sign Up and Save!
Sign Up for VIP Text Messaging and Get $1 off your ticket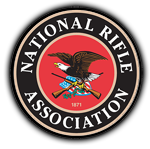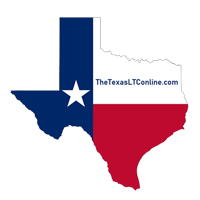 At the show we will give a special code good for 10% off online license to carry classroom classes required by the state of Texas.

This code will be stamped on the back of our business cards and you must have this code to qualify for the 10% discount. This doesn't apply to the qualifying with firearms as required.
NEW BELTON SHOW SHOW JULY 4-5!!! VENDORS SIGN UP TODAY!!!!-->
WHERE PEOPLE STILL HAVE A CHOICE TO LEGALLY BUY, SELL & TRADE FIREARMS
Welcome to the Real Texas Gun Show
HOUSTON, TX North Houston, TX 27 farrell st. houston, tx 77022 2019:  nov. 23-24 2020: tba
This is a condensed show of approximately 105 tables of the best of the best firearms dealers in the state. If you like guns then this is a do not miss this show. We screen our vendors to keep non gun and knife related products to under 5% of total tables tables.
-Dealer Tables: $65 for 6 foot, $80 for 8 foot and an addition $20 for an end cap
combined Sales Tax Rate: 8.25%
---
Vendors: Each show you request table reservations for in 2020 will require a deposit of 50% or more payable at time of reservation request. Reservations made 4 weeks in advance or longer of the show requested will get DISCOUNTED $5.00 per table . Reservations closer to venue date tables will be full price. The required deposit will allow for more advertising for each show.

SHOW HOURS

SATURDAY 9AM-5PM

SUNDAY 10AM-4PM
(Vendors may enter on Sunday after 9AM)



---



WE ADHERE TO COVID-19 GUIDELINES.
PLEASE READ HERE: CDC.GOV. WE ARE HOSTING AT 50% CAPACITY.
July



---


REGULAR ADMISSION $10.00


$1 OFF FOR NRA MEMBERSHIPS & WITH MILITARY ID
---

Please provide a copy of Sales and Use Tax or ID Form for a table assignment. Thank you.
---
Sign Up for VIP Text Messaging and Get $1 off your ticket